Environment´s information
The Natural Park Posets-Maladeta is in teh Western Area of the Pyrenees of Aragón that protects one of the most characteristic places of the high mountain of the Peninsula where is the 50% of more of more the 3000 m of the Pyrenees (aneto, 3404 m) and three of the massifs declared as Natural Monuments of the Pyrenean Glacial. The Centers of Interpretation are located 1 km far from Benasque and in the old schools of Aneto. Its mountains are good to practice any sports, especially those which are link with the snow and hiking.
The village of Benasque has kept the medieval style in the old core as six houses show being the most noticeable Casa Juste with its tower of the XV century, and the church is also worth to highlight, from the XIII century. Likewise, two km far you should stop at Anciles where you can see different houses of the XVI century.


Sesué
It is located in the ideal Valley of Benasque with Romanesque parish and hermitage with Lombard influences and another, Saint Saturdnino, from the XVII-XVIII centuries. There are four specific routes for the hiking lovers: Sesué-Hermitahe Saint Saturnino, PR-HU 85 (Sesué-Hermitage of Saint Saturnino-Reservoir of Linsoles), the route BTT and the Via Ferrate "El Castellaso" which is a sportive itinerary by the rock mass equipped with a cable, steps and different elements to make easy the progression and the security. There is traditional and artisanal cheese, as well as magnificent views.
Tours

* Su iglesia parroquial del siglo XII es de estilo románico-lombardo, de una nave culminada en un ábside semicircular. La portada rehecha en el siglo XVI.
* Ermitas de San Saturnino construida entre los siglos XVII y XVIII.
* Ermita de San Pedro, de los siglos. XVII al XVIII, de estilo románico-lombardo.
* Recientemente se ha equipado la Vía Ferrata del Castellaso,una de las más impresionantes del pirineo.
WHERE TO GO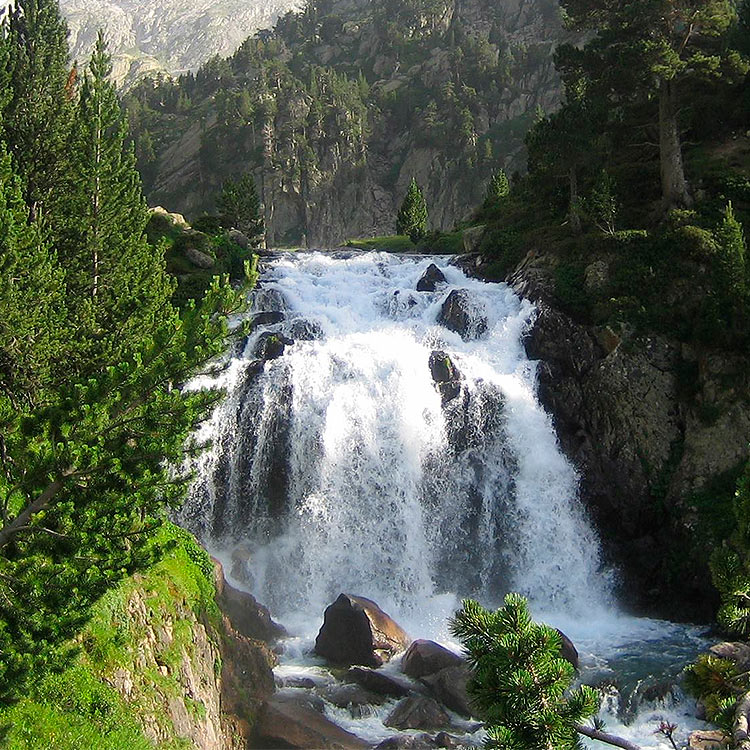 Parque Natural Posets-Maladeta
Sus espectaculares formaciones geomorfológicas, junto con el paisaje conformado por los aprovechamientos agrícolas y ganaderos de las poblaciones de su entorno, motivaron su declaración como Parque Na...

Centro de Interpretación del Románico
La UNESCO ha declarado Patrimonio de la Humanidad el conjunto de iglesias románicas catalanas de la Vall de Boí (L Alta Ribagorça), formado por nueve iglesias monumentales del Pirineo de Lleida.

Durro
Durro es uno de los pueblos del valle de Boí que ha recibido de la UNESCO la merecida denominación de patrimonio mundial de la humanidad. En medio de un esuberanten paisaje, Durro y el conjunto del mu...